ALBUM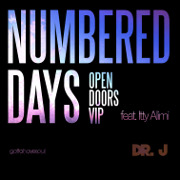 Numbered Days (Open Doors VIP) [feat. Itty Alimi]
Dr. J
ALBUM: 3 SONGS
About the album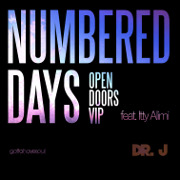 Dr. J supports
Open Doors UK & Ireland
There comes a point in your life when, you can no longer do nothing. I reached this point in November 2016 when I read and heard about the escalating crisis in Syria. At this point I realised (far too late, I must add) that things had taken a somewhat terrifying turn in the once beautiful and culturally rich country. At that point I knew that in the natural, my power to change things that I had seen was limited the best. Feeble, almost insignificant. However, this is an excuse would no longer suffice. I will be among many in my generation who, when my children and grandchildren look back and asked, "What did you do when all this was going on?" I should reasonably be able to give them an answer. So I thought back to 2013, when I first penned "Numbered Days", and what that meant to give voice to have a deafening silence in our age. The lyrics had a renewed resonance within this situation as much as it spoke into the issue of human trafficking today. So I asked myself, "What have I got to lose?" and decided to dive in headfirst. I contacted Itty about re-making the song and she was delighted to join me again. I always knew that I wanted this version, this variation in production (VIP) to be gentler than the original. I wanted it to capture how delicate the lives of those it tries to represent and speak for to reflect the emotion tied up in the heart of what I wanted to say. I longed to maintain the same level of passion found in the original. but to introduce a dimension of really staring into the eyes of those who need us here in this relative safety in the UK and elsewhere, and seeing what a broken heart looks like. Itty kindly offered to meet me after Christmas last year to record the new vocals, as I had spent the latter part of last year re-editing, rearranging, and re-orchestrating the original. I did my best to find time to mix and master the results in the New Year. After much prayer I felt like I wanted to give a single away exchange for donations to a charity and thereafter I arrived at the conclusion that given the song's context and content that the money should go to Open Doors Middle East campaign, providing support, aid and relief to persecuted Christians in Syria and Iraq. (It's worth pointing out at this point that they didn't commission me in any way to make the song, I just chose them to benefit from it.) After some searching, I was able to partner with the lovely people here at igiveyougive.org Who have agreed to host the single with three tracks on this site. The three tracks on the single are as follows: 1. Numbered Days (Open Doors VIP) [feat. Itty Alimi] 2. Numbered Days (Album Version) [feat. Itty Alimi] 3. Numbered Days (Open Doors VIP) [Instrumental] I know that in doing this I may not raise very much money for the cause, however I know for sure that I'm not going to do nothing anymore. If the sum total that I raise is £3, then it's £3 more than I would've done had I just changed the channel or allowed myself to forget, like I have done over the years. So I ask you, are you willing to join me as I say once again, "let us be the answers to some prayers now"?
Dr. J
Dr. J
Producer & DJ based in London. Follower of Jesus Christ and creator of gottahavesoul Recordings record label. I've been creating music for over 15 years and playing records for just over 13. I have a passion for soul and music that makes people move, inside and out.
Open Doors UK & Ireland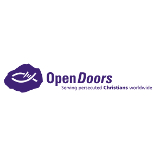 Open Doors UK & Ireland
Open Doors supports persecuted Christians with Bibles, Christian materials, training, livelihood skills, advocacy - and in a whole host of other ways - so that they know they are not forgotten and can stand strong to serve their communities. We also seek to mobilise the church in the UK & Ireland not only to serve Christians living under religious persecution but also to learn from them what it means to be a disciple of Jesus.