ALBUM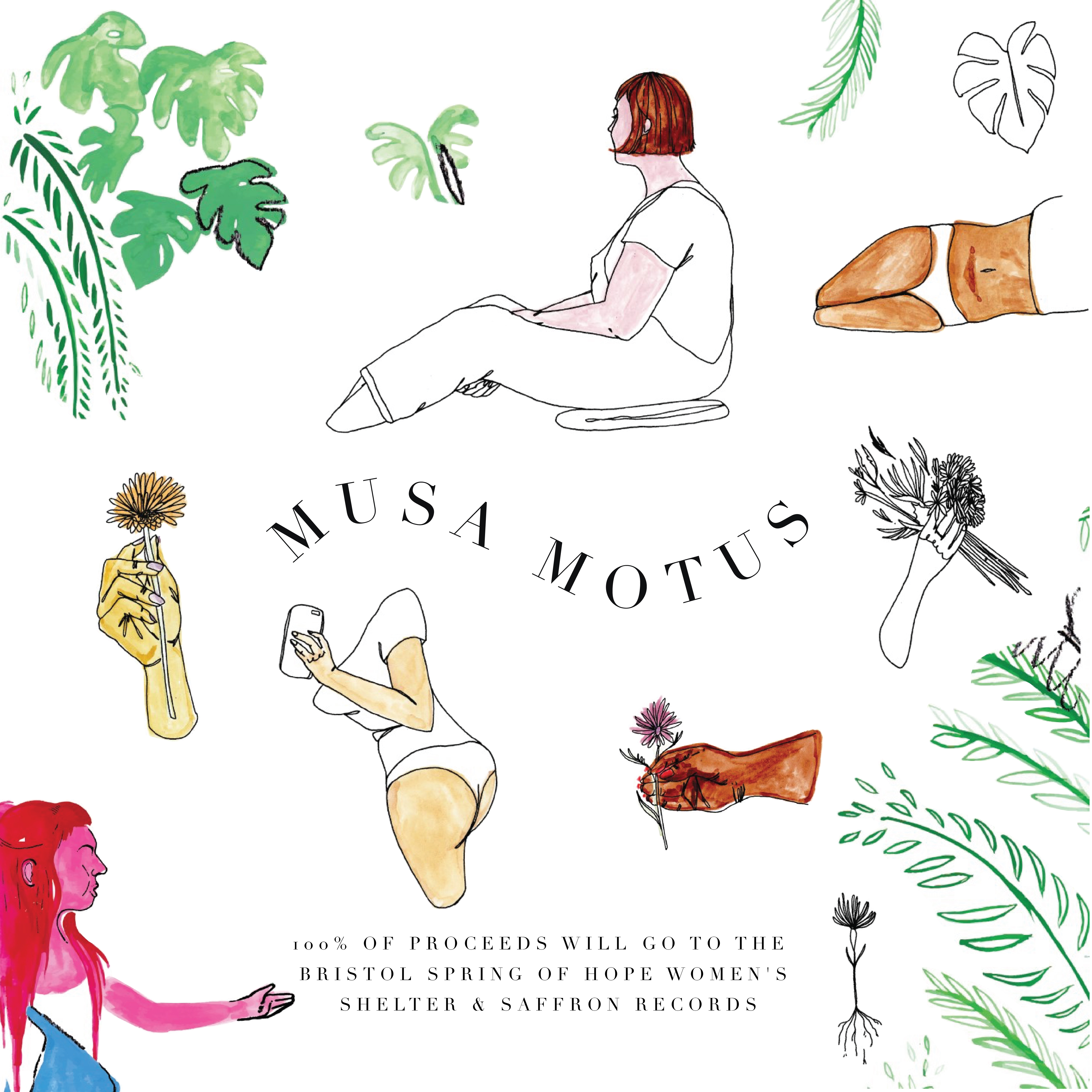 About the album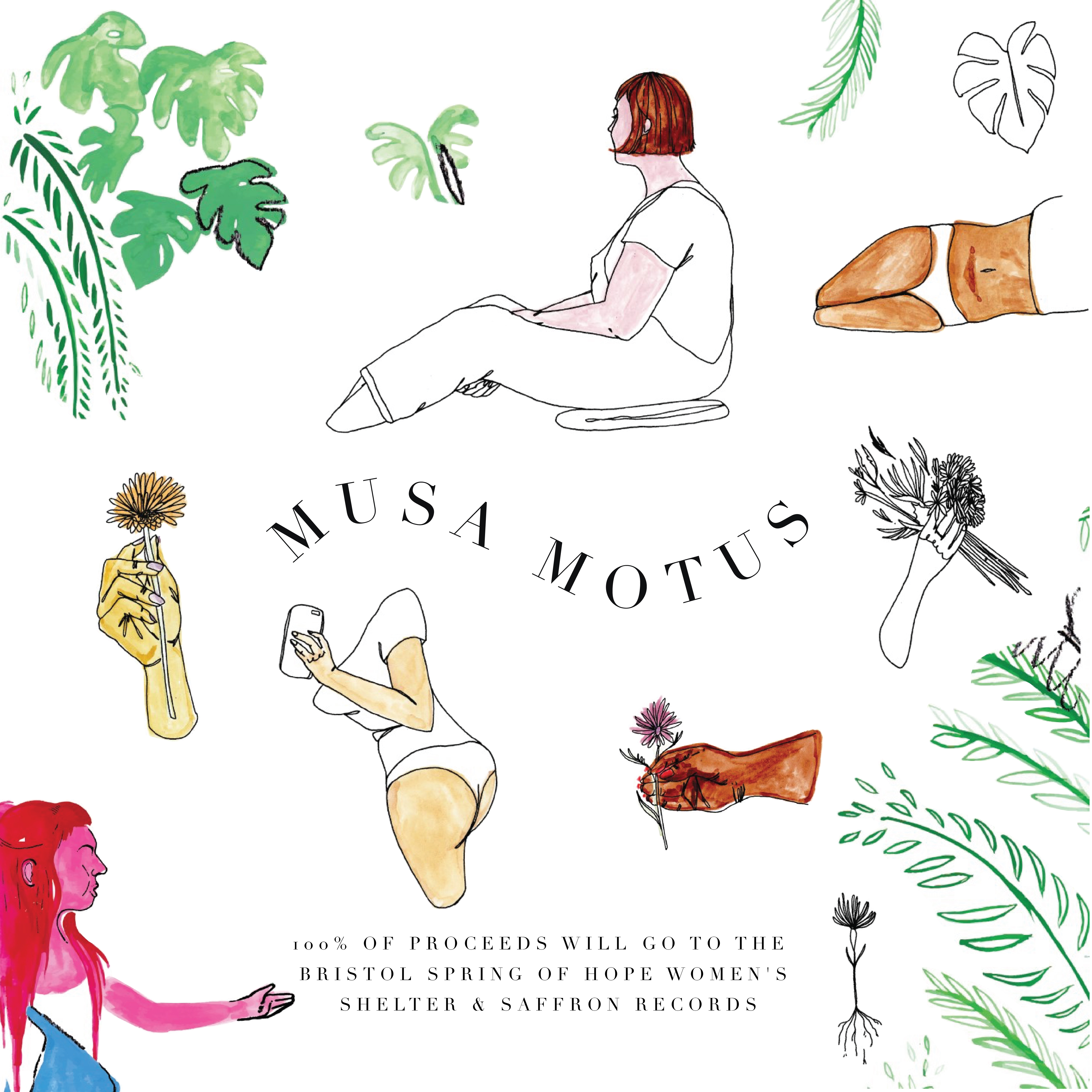 Concrete Jungyals supports
Crisis Centre Ministries (Spring of Hope women's night shelter)
~ ISSA CELEBRATION ~ This International Women's Day Concrete Jungyals and I Give You Give are proud to present: MUSA MOTUS | An all femxle production. We have been working with 13 talented femxle producers and vocalists from across the UK to bring together a multi genre compilation LP that will be raising money for selected femxle orientated organisations: Spring of Hope Women's Shelter and Saffron Records. Two amazing lxdies have also donated their time to slay artwork and graphic design that has gone into this release. _________________________________________ About the contributors: Ngaio Ngaio is a force to be reckoned with. More than just a singer, this powerhouse of a performer can switch from a killer DJ set to delivering intricate jazz harmonies with a voice that could have stepped out of the 1940s, to heart hitting spoken word. Born in London, now a twenty years strong Bristolian, Ngaio has been skating across musical scene since she could walk. As well as being musical director of Bristol's Bass Choir. She has been organising and promoting events since setting up of her own night Booty Bass which was started in 2018 as a way to provide a platform for more female DJ's. It's rare to find a performer with this many strings to their bow. Ngaio's versatility as an artist has seen her moving audiences to standing ovations in St George's Hall with a soul striking vocals, spark tears though truth laden lyrics, destroy dancefloors with selections old and new that take crowds on a journey of nostalgia and discovery and sometimes combine all three! Bringing jazz influenced vocals into the UK Funky world has seen her released on Bristol label Durkle Disco with a Cardinal Sound remix that reached clubs from Europe to Australia. Previously seen at festivals such as Glastonbury, Boomtown, Secret Garden Party, Love Saves The Day, Tokyo World and guesting on Rinse FM, Flex FM, Noods Radio and soon to be station regular at SWU FM, 2019 isn't likely to see her slowing down any time soon. Electric performances that envelop the crowd, the vibe she provides stays long after she's left. LINKS www.ngaiomusic.com www.basschoir.com www.facebook.com/ngaioanyia www.instagram.com/ngaioanyia www.facebook.com/bootybassdj www.instagram.com/bootybassdj www.soundcloud.com/ngaioanyia _________________________________________ Alexi King Dub, trip hop, R&B and electronic soul are all genres that Alexi King takes influence from underlined by a thirst for organic sounds. She has produced music for radio, film and theatre alongside her own projects whilst also performing as a DJ under two alias profiles; Bliss Zion and LEXXI. During the spring of 2018, Alexi formed a collective with fellow DJs SafeSoul and Ella-Sian. The emergence of Peachin' has provided a platform for aspiring female DJs whilst encouraging positivity and fun within Bristol's dance and music cultures by focusing on old school feel-good genres. In 2019, Alexi is going to release her first E.P, embodying her vocals at the forefront of her electronic R&B inspired productions. LINKS www.alexikingmusic.com/ www.instagram.com/alexiking_ www.twitter.com/alexiking_ _________________________________________ Bliss Zion Bliss Zion is producer, singer and DJ that blends the boundaries between traditional and modern dubwise technique. Mentored by the likes of Jah Lokko and Ras Muffet, she has developed a strong flavour for analogue equipment that is echoed through her tracks, continually experimenting with both analogue and digital interactions. Bliss Zion has collaborated with some of the dub scenes most influential producers including Ras Muffet, King Alpha and Maasai Warrior. Previous shows include Bristol Dub Club, Teachings in Dub, Glastonbury Festival, BBC 6 Music Festival, Shambala Festival and Illusive Festival. LINKS www.alexikingmusic.com/blisszion www.instgram.com/blisszionmusic www.twitter.com/blisszionmusic www.facebook.com/blisszionmusic _________________________________________ Nona LINKS www.soundcloud.com/nona_uk www.instagram.com/nona___uk _________________________________________ Red Originally from Cardiff, RED is a DJ and Producer who flocked to Bristol to get emerged in the scene. Since making the move, 2018 blossomed into her year as she saw a residency from Corner 77 as well as playing Lakota, Love Inn, Gwdihw and Blue Honey and more, with many describing her as eclectic, playing free with no genre limitations. RED rests not, covering all aspects of the industry by also running the infamous electro night 'Red Room', where she has played alongside the likes of Solid Blake. Kicking off 2019 with a twist, she welcomes her podcast which introduces emerging femxle DJ's and Producers in the industry. You can catch her podcast through the soundcloud, check the link below. LINKS www.facebook.com/REDZDJ www.instagram.com/sophieeredmond www.soundcloud.com/redzdj _________________________________________ Mel Low D Mel sparked an interest in music from a very young age, and found herself always dreaming to work in the music industry in some capacity. Over a decade ago she met her entrance point when she decided to learn the art of DJing, and with hard-work and drive combined she perfected the craft and became competent behind the decks. Mel's passion for music has seen her career develop from starting out with small club brands to stretching out to more renowned clubs across the United Kingdom. Not only is Mel Low D exceptionally talented when it comes to djing skill, she is also blessed with incredible crowd reading, set building and track selection skills. Her energy behind the decks is a joy to witness. She is a multi genre DJ who enjoys all types of dance music, but seemingly her main styles would be described as House, Electro and Drum n Bass. You will have seen her name alongside brands//clubs such as: Xstatic Festival; Illuminaughty, Manchester Academy; Autosport international, Birmingham NEC; Electrowerkz, Islington; Arch 9, Sheffield; The Market Bar, Nottingham; The Penthouse, Hull and many more! This star on the rise is putting further focus into her love of music and delving into the world of production. Be sure to look out for this in 2019. LINKS www.facebook.com/ www.instagram.com/ www.soundcloud.com/ _________________________________________ Girl Like You GIRL LIKE YOU (previously known as Dutty Girl) are a DJ and production collective from Bristol, UK. They are a multi-genre outfit offering up House and Disco sets one day and combining Future RnB with Dancehall and Funky the next. Their wide repertoire of musical knowledge spans genres and decades which can be heard in their unique club and festival DJ sets where they infuse classic throwback jams with current sounds. They have been DJing on the club and festival circuit for many years and are regulars at Motion, The Thekla, Glastonbury, Love Saves The Day, St Paul's Carnival and The Downs Festival. You can find GIRL LIKE YOU at their residency at Peachin' each and every 2nd Friday of the month at Faraway Cocktail Club. LINKS www.instagram.com/girllikeyou_ www.facebook.com/GirlLikeYouCollective www.soundcloud.com/girl-like-you-music _________________________________________ Rhea Rhea is a long time dj and upcoming producer, and has been storming the South West for some time. She is a humble staple in the local drum & bass scene, also branching out into the world of grime and much more. With a vast spectrum of musical influence, she has been seen supporting some noteworthy headliners such as Chase & Status, Logan D, Nicky Blackmarket, Majistrate, Mampi Swift and many more! She caught the itch after playing main room at Motion [Bristol], which she has confessed to be her biggest achievement. An active member of her city, she is no stranger to ups=and-downs of a small city music scene so when she is provided with greater opportunities to shine and showcase her talents playing in nights & festival, 100% is always given. Relatively new to the production table, Rhea has already achieved success with having a track featured on BBC radio, as well as receiving an invitation to interview at the 'Round Table'. She has some big things lined up for this year, keep those eyes peeled! LINKS www.soundcloud.com/officialdjrhea www.facebook.com/officialdjrhea www.instragram.com/officialdjrhea _________________________________________ Kiki D Kiki D was born in Bristol, and eventually returned after being raised on roots reggae and dub down in the glorious countrysides of Devon. She is a dj, but also studied at Deep Blue Sound in Plymouth and has been producing for just short of a decade, although admittedly was close to calling it quits with the scene until she stumbled across AYO by Binga & Redders which changed her outlook on life. After finding the Philip D Footwork eps, she found herself full of inspiration and became obsessed with blending 808 drums and jungle breaks, and particularly enjoys mashing up tracks when mixing with the aim to create a vibe for the heads as well as the people who are present to get down and dirty with the dance. Already mixing and producing for various femxle crews in the city, you can be sure to see her name a lot more in the upcoming future. LINKS www.instagram.com/kikidarmaroberts www.soundcloud.com/kikibristol www.mixcloud.com/kikid _________________________________________ Charla Green Charla Green resides up North and is a multi-talented asset to the Sheffield scene. A producer, DJ, vocalist and songwriter, who both produces and loves to play out Jungle, Drum & Bass, Dubstep, Dub and Hip-Hop alike. Her skills have led her to play all over the United Kingdom across a wide range of different festivals and venues. You can hear distinct technique in her creations, of which she has released with the likes of Ukjungle and BoeyAudio, and now has others in the pipeline too. A regular in the large scene across the northern cities, you'll see her name splashed across events, check it! LINKS www.facebook.com/charlagreenuk www.soundcloud.com/charlagreen _________________________________________ Missledz missledz is a Drum n Bass DJ/Producer from Adelaide, Australia, now residing in London, UK. Spinning all things heavy, techy and dancefloor inspired, her high energy sets can be heard on radio shows and various club events across Australia and the UK/EU. She has been DJing since 2006 and has supported the likes of Break, Calyx and Teebee, Ant TC1, Zero T, Marky, Current Value, Emperor, Signal, Ivy Lab, Ulterior Motive, Ill Truth and more. missledz is currently a resident DJ for Lifestyle Music UK and Undulation Sound, and has released on Strictly Deep D&B, with further releases due to come out on Lifestyle Music and Ransaked Records in 2019. She has co-hosted the FM radio show The Ones & Twos on Fresh92.7 and The Usual Suspects on Soundpond.net (Adelaide, Australia). Her guest mixes have featured on the Beyond Bass series, originuk.net, the Brum & Bass Show UK, and Portugal's Critical Bass Recordings Podcast and she's appeared live on Dose Radio, Synergy Radio, Auzcast, and Breakneck Audio (BBR). LINKS www.facebook.com/missledz www.soundcloud.com/missledz www.instagram.com/missledz _________________________________________ Lara Co-owner and editor of ukbassmusic - Lara has been promoting and reviewing music for the past 8 years. She has now turned her hand to music production and DJing, with a monthly residency on London radio station Subtle FM. LINKS www.instagram.com/laramakeitgood www.ukbassmusic.com _________________________________________ Mouse A face often seen in the shadows of the Bristol music scene, Mouse has been building for what's felt like an eternity. Building and cultivating jagged fragments around her until she's felt ready to stand back and let others view her creation. Eye-catching emeralds, daring scarlets, bright ambers and rich cyans borrowed from all of her eclectic influences decorate the walls of sound that surround her. Before finding her love of music production and delving into the world of pop and hip-hop, Scottish-raised Mouse grew up on a mixture of emo, math-rock and heavy metal. This unusual concoction allows Mouse to have one of the most distinct styles heard by a young artist. Her performing career has spanned near enough her entire life. Mouse has got a story to tell, whether it's being performed on academy stages, tiny pubs or supporting Dua Lipa. Having written songs since the age of 8, there's a charming purity and refreshing honesty that shimmers through her lyrics, often tackling topics in a way that no other can. Make no mistake though, she has wisdom and experience beyond her years and small stature. People are starting to notice too, after Mouse was selected for Naughty Boy and Carla Marie Williams' Girls I Rate event in 2018. The sonic mosaic she's created can sometimes be dark in colour due to her convoluted past; but when the sunlight shines on the technicolour tiles, the reflection is breath-taking. "The rapidly rising Bristol-based but Scottish-raised pop star has a story to tell, whether it's being performed on academy stages, tiny pubs or supporting Dua Lipa. Having written songs since the age of 8, there's a charming purity and refreshing honesty that shimmers through her lyrics, often tackling topics in a way that no other can. Make no mistake though, she has wisdom and experience beyond her years and small stature.' "She's worth looking out for, isn't she? Big, big career ahead of her" - Sue Kinnear, BBC Wiltshire "With bags of influences, ideas and heart behind her in addition to supporting superstar Dua Lipa, it's only a matter of time before the Bristol singer and producer achieves stardom." - Tap The Feed LINKS www.shescalledmouse.com www.instragram.com/shescalledmouse www.facebook.com/shescalledmouse Original drawings by Laura Wathen @wifwaff Curated by Concrete Jungyals
Concrete Jungyals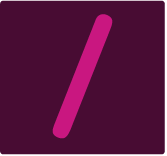 Concrete Jungyals
Concrete Jungyals is a Bristol and Birmingham based, femxle-led collective and non-profit organisation, launched in 29th September 2017. We strive to empower creative, femxle individuals by providing them with a non-discriminatory platform in which they can showcase their skills and talents. The collective consists of 4 creative young women based around Bristol and Birmingham. Our main agenda is to push gender equality within the music industry and also to create safe and equal spaces, online and physical, for all genders to enjoy music and art without any harassment or judgement. We can regularly be found collaborating with popular party runners and event brands in Bristol and Birmingham, as well as curating our own art and music events and broadcasting female identifying DJs on our monthly radio show on 10Twenty Radio. In addition, we have presented a strong miscellany of female selectors, producers and vocalists at many popular UK festivals.
Crisis Centre Ministries (Spring of Hope women's night shelter)
Crisis Centre Ministries (Spring of Hope women's night shelter)
Spring of Hope women's night shelter is Bristol's only women only shelter and is open 6 nights a week for 12 women. As well as providing a warm and safe night environment, the staff increasingly provides day support to women, for example attending medical appoints or benefits consultations. Spring of Hope is one of Crisis Centre Ministries four projects.